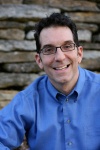 Jerry A. Armelli, M.Ed., PC holds a master degree in education, Agency and Community Counseling, is a licensed professional counselor, and is co-founder of Prodigal Ministries where he has served since 1986.
As a formerly identified homosexual, Jerry knows firsthand how lives can be transformed through a dynamic relationship with Jesus Christ. He began his journey out of emotional turmoil and homosexuality in 1983. Through a personal relationship with Jesus Christ he experienced growth into heterosexuality.
Recognized as an expert in the area of same-gender attraction recovery, Jerry speaks internationally at conferences, universities, and churches. He has been a guest on several television and radio programs and his writings have been featured in several books, newspapers, and periodicals. Jerry has assisted in establishing numerous like ministries as well as provide networking services within the Great Lakes Region. He is also a professional referral for Focus on the Family.

Jerry and his wife married in 1994 and their daughter was born in June of 1998. The couple owns and operates a dance studio.
To read the complete story of Jerry's journey, click here.



EARL STEVENS
A graduate of Cincinnati Bible College (presently Cincinnati Christian University) and lead pastor of Anderson Ferry Church of Christ for 35 years, Earl Stevens for many years struggled silently with same gender attraction. After "coming out" to his own congregation and finding wholeness, victory, freedom and joy in Christ, Earl determined to reach out in any way that Christ would allow him to others experiencing the shame and tension that once plagued his walk.
Earl joined Prodigal Ministries in June, 2003 and interned as a Group Leader under the late Mike Kidd. Since then, he has continued faithfully to co-lead Prodigal's Tuesday evening men's support group.
To read the full story of Earl's journey from slavery in same gender attraction to freedom through obedience and surrender to Christ, click here.

Ruth Henn
Having joined Prodigal's support group staff in June, 2010, Ruth Henn is a relative newcomer to the Prodigal team. However, Ruth is far from a newcomer to Christian counseling. This home school teacher of five daughters holds a Master's Degree in Counseling Psychology from a Christian university.
As part of a recent autobiographical sketch, Ruth wrote the following:
As a child, I felt left up to my own devices to find tangible ways of experiencing some measure of comfort, connection, & pleasure in this world. It was a dark path, deprived of the feast I may have heard was available in Jesus, but did not know how to access. I got glimpses now and then of His love & kindness…from people filled with the Spirit of Jesus, and my faith was awakened to the possibility of experiencing living as described in His word: in real fellowship with Him. Now my favorite thing is to share that with others, and enjoy growing together into all God desires to bring us into by His Spirit!
Therein lies the key to Ruth's effective support group ministry. She shares her fellowship with Christ to those precious group participants, and through her compassionate sharing, Christ works to transform lives.
To read Ruth's full story, click here.
DAVE HOUCHEN
For most of his youth, Dave Houchen, though a "believer in Jesus," had rejected his God-given masculine sexual identity and had self-identified as "gay." In 2004, weary of living in that tension but not knowing how to change, Dave came to Prodigal Ministries as a client. Through Jerry Armelli's counseling and Prodigal's support groups, Dave received love, support, Biblical counseling and, at last, Spirit-empowered healing through surrender to Christ's perfect design for his life.
Since 2012, Dave has interned under Jerry and Earl as a co-facilitator in the Men's weekly support group.