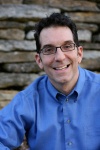 Jerry A. Armelli
, M.Ed., PC holds a master degree in education, is a licensed professional counselor, and is co-founder of Prodigal Ministries where he has served since 1986.
As a former homosexual, Jerry knows firsthand how lives can be transformed through Jesus Christ. He began his journey out of emotional turmoil and homosexuality in 1983. Through a personal relationship with Jesus Christ he experienced growth into heterosexuality.
Recognized as an expert in the area of same-sex attraction recovery, Jerry speaks internationally at conferences, universities, and churches. He s been a guest on several television and radio programs and his writings have been featured in several books, newspapers, and periodicals.
As the Regional Representative for
Exodus International
, Jerry helps establish homosexual recovery ministries as well as provide oversight and networking services to Ohio, Indiana, Kentucky, and Michigan. He is also a professional referral for
Focus on the Family
and the
National Association for Research and Therapy of Homosexuality
.
Jerry and his wife married in 1994 and their daughter was born in June of 1998. The couple owns and operates a dance studio.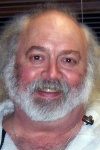 Mike Kidd
came to Prodigal Ministries as a client in 1991 to resolve a conflict with faith and sexuality. Prodigal s one-to-one counseling and support group meetings helped Mike find wholeness through Jesus.
"For me," says Mike, "Prodigal was the map to Jesus, the map to the cross. I was on a life journey without a map and Prodigal helped me find it."
Later, Mike was hired as Prodigal s co-group leader and mentor. Mike has come to know deeply the love God has for him and this enables him to passionately love all people. He currently facilitates three support groups:
Taking Back Ground
(homosexual recovery),
Sexual Addiction Recovery Group
and
H.O.P.E
(loved ones group).